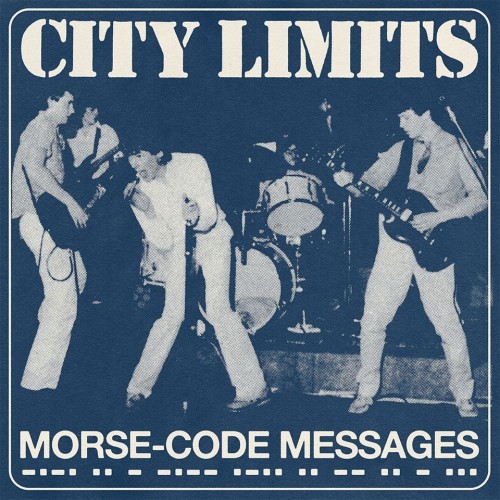 CITY LIMITS - Morse Code Messages QMR 7907 | 7"
The City Limits were formed in Leeds in the late 70s and were part of a vibrant power pop scene that also included Knife Edge, Shake Appeal and The Neat to name but a few. They released their solitary 7" in November 1979 featuring their power pop classic "Morse Code Messages" along with "If I Had The Time" and "Just Can't Say Goodbye" as part of a triple A side that was played multiple times on the John Peel show. Until 2016, when Queen Mum Records released "To Hull and Back" - an album including the single along with other previously unreleased material - the only way you could get your hands on a copy of this extremely rare record was to part with eye watering amounts of money on eBay.
Now, to celebrate the 40th anniversary of its original release on the Luggage Label, Meanbean and Queen Mum Records are teaming up to give you the opportunity to own this essential slice of power pop history, in virtually its original format. The tracks have been mastered directly from the original single recording to preserve the sound of the late 70's, and the record itself features a lovingly re-created centre label design and comes housed in a brand new picture sleeve, with an insert stuffed with rare pictures of the band plus liner notes from lead singer, Ted Waite.
This is a limited pressing of 270 copies co-produced with Mean Bean Records. The Queen Mum sleeve edition ist limited to 90 copies only so you'd better act fast before the re-issue itself becomes a collectors item!