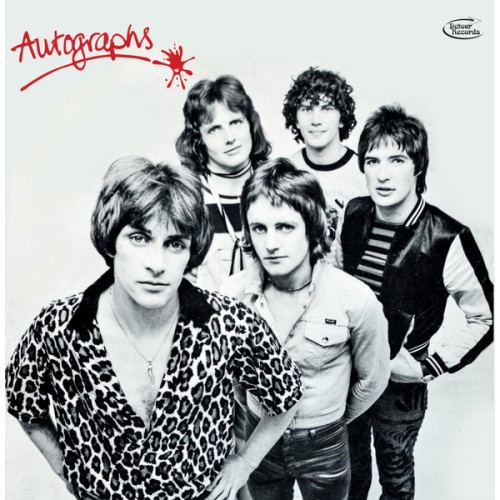 THE AUTOGRAPHS - Three Ways To Walk LP
Brand: Detour Records
Product Code: Vinyl Album
Availability: In Stock
Unleash the era of Power Pop with the electrifying resurrection of Autographs' unheard album, fresh from 1979! Dive into "While I'm Still Young" and a treasure trove of tracks that merge punk's punch with the melodic mastery of rock's heyday.
Autographs, the London sensation formed by ex-members of The Stukas, Chelsea, and Pressure in 1978, hit the scene with a sound set for glory. With 'While I'm Still Young' echoing the unbridled energy of their live gigs, they seized the spotlight, creating a buzz with every riff and chorus.
Though they graced TV screens and seized headlines, chart success played hard to get. But their tunes, ripe with pop craftsmanship and punk's ferociousness, were never lost—just waiting for the right moment.
And the moment has come. Many thanks to Detour Records for their great work on this!
Autographs' lineup of rock royalty—Chris Gent on lead vocals and sax, David Spicer on bass, James Ward on lead guitar, Garry 'Raggy' Lewis on rhythm, and Paul Tully killing it on drums—delivers a powerhouse performance straight from the original live studio sessions.
Plug in and play it loud. Autographs' blend of unstoppable energy and perfect pop rock is available now. It's not just a blast from the past; it's the album that should have been a classic.